Classes & Events — Chair Yoga w/Jacqueline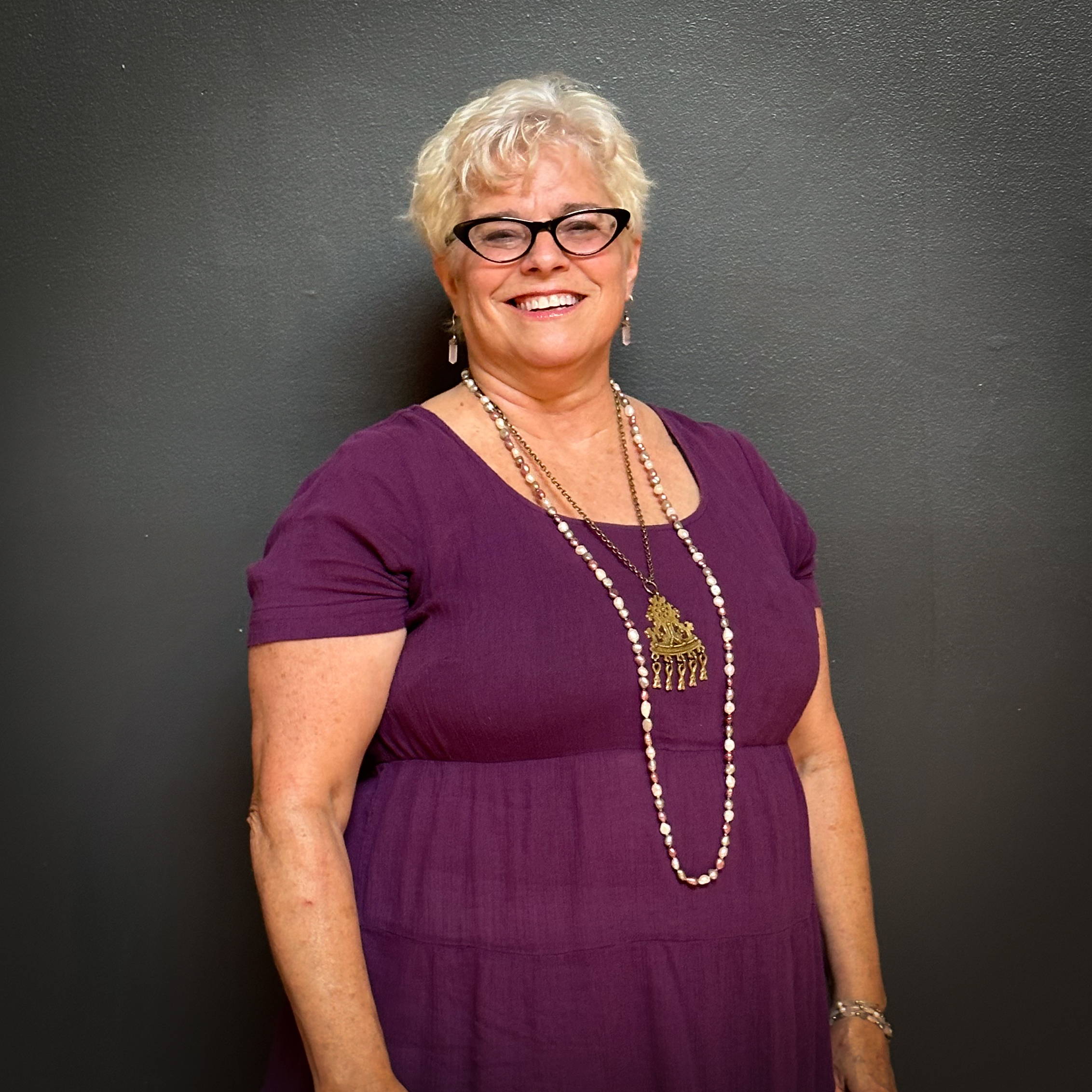 CHAIR YOGA w/Jacqueline Gooding (she/her) — Wednesdays, 11am ET, 8am PT
$16, $20, $24 sliding scale

Our last scheduled date for Chair Yoga is 11/8/2023, future dates TBA! Contact us or sign up for our newsletter for updates.
Did you know that you can practice yoga from a chair? Whether on the mat or with the support of a chair, yoga is known to improve flexibility, increase circulation, decrease anxiety and inflammation, reduce chronic pain, and support better sleep. In this class you will learn modified yoga poses that can be done with the support of a chair – great for beginners, those with limited mobility, or anyone who is seeking a more therapeutic yoga practice. Join Jacqueline as she guides students through this comfortable and accessible yoga class.
For in-person attendees, chairs will be provided. Please bring your own mat if you have one.
Classes are offered both in-person in Richmond VA and virtually on Zoom. We have space for a limited number of people in person and plenty of spots online! If you would like to be in person and we appear sold out, please contact us.
Our sliding scale works like this. Choose what price works for you. If using a code, copy the code from below. Click the Registration button. Click "sign up" and you will see a button to "redeem" a coupon code. Paste it in the box, 'Apply' the code and check out. If you have any questions, feel free to contact us.
Tier 1: $24 no code needed
Tier 2: $20 use code TIER2-$20
Tier 3: $16 use code TIER3-$16
Register at the links below:
(In-Person) Chair Yoga w/Jacqueline in Richmond, VA — Register here to attend in-person at 4025 Macarthur Ave, Richmond VA.
(Online) Chair Yoga w/Jacqueline on Zoom — Register here to attend virtually on Zoom.
About Jacqueline (she/her)
Jacqueline Gooding is an E-RYT500 (Educational Registered Yoga Teacher with more than 500 hours of training) with a focus on yoga as therapy. She is also a Licensed Massage Therapist specializing in Medical Massage with extensive studies in Anatomy and Physiology. She has practiced yoga and meditation for more than 50 years and she practiced blended martial arts during her teens and twenties. Jacqueline began formal studies to become a teacher in 2003 and was originally a teacher for years in this very building! The combined knowledge from all her experience aids her in guiding students through a yoga that is gentle and satisfying.