Classes & Events — Friday Morning Meditation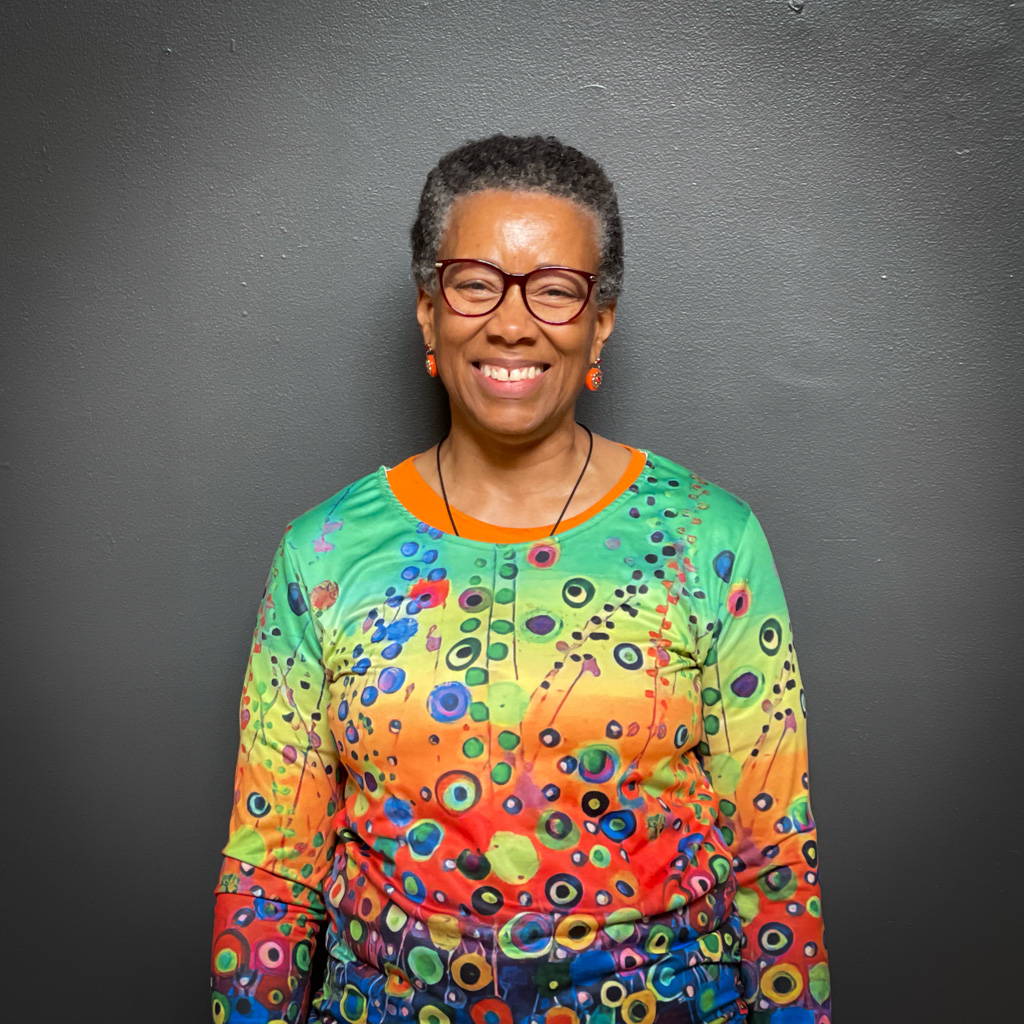 FRIDAY MORNING MEDITATION w/Cheryl Groce-Wright (she/her) — Fridays at 9am ET, 6am PT (45min)
$16, $20, $24 sliding scale

This offering will return in 2024! Stay tuned for details.
Cheryl Groce-Wright is a certified Chopra Primordial Sound Meditation Instructor. Primordial Sound Meditation, or PSM, is a healing practice that allows us to experience inner calm and deep relaxation. For thousands of years, people have used meditation to move beyond the mind's busy activity and emotional turbulence into profound peace and expanded awareness. Even though meditation should not be considered a cure by itself, research has shown it to be beneficial for a wide range of health problems. As stress is greatly eliminated through Primordial Sound Meditation, our minds and bodies begin to function with maximum effectiveness, creating health, vitality, and happiness.
Meditation's greatest gift is the sense of calm and inner peace it brings into your daily life. When you meditate, you go beyond the mind's noisy chatter into an entirely different place: the silence of a mind that is not imprisoned by the past or the future. This is important because silence is the birthplace of happiness. Primordial Sound Meditation is one method and tool to connect anyone desiring it with the capability for greater health, well-being, and peaceful living.
Classes are offered both in-person in Richmond VA and virtually on Zoom. We have space for a limited number of people in person and plenty of spots online! If you would like to be in person and we appear sold out, please contact us.
Our sliding scale works like this. Choose what price works for you. If using a code, copy the code from below. Click the Registration button. Click "sign up" and you will see a button to "redeem" a coupon code. Paste it in the box, 'Apply' the code and check out. If you have any questions, feel free to contact us.
Tier 1: $24 no code needed
Tier 2: $20 use code TIER2-$20
Tier 3: $16 use code TIER3-$16
Register at the links below:
(In-Person) Friday Morning Meditation in Richmond, VA — Register here to attend in-person at 4025 Macarthur Ave, Richmond VA.
(Online) Friday Morning Meditation on Zoom — Register here to attend virtually on Zoom.
About Cheryl (she/her)
Cheryl Groce-Wright is a certified Chopra Primordial Sound Meditation Instructor, certified SoulCollage® facilitator, and a certified Chopra Health Instructor in Ayurvedic Lifestyle. She is founder and CEO of Kaleidoscope Collaborative, a Richmond-based consulting firm serving as a proactive champion for racial equity, empowered communities, and inspired citizens. She has worked in educational settings and held positions in nonprofit management, youth programming and development, fund-raising and fund development, academic and social science research, substance abuse and family counseling, and college student development. She is the mother of two outstanding sons and is an avid runner having completed numerous half and full marathon races and currently serves as Head Coach of Sports Backers Half Marathon Training team and also directs a Jeff Galloway Training program in Richmond.