Classes & Events — Full Moon Yoga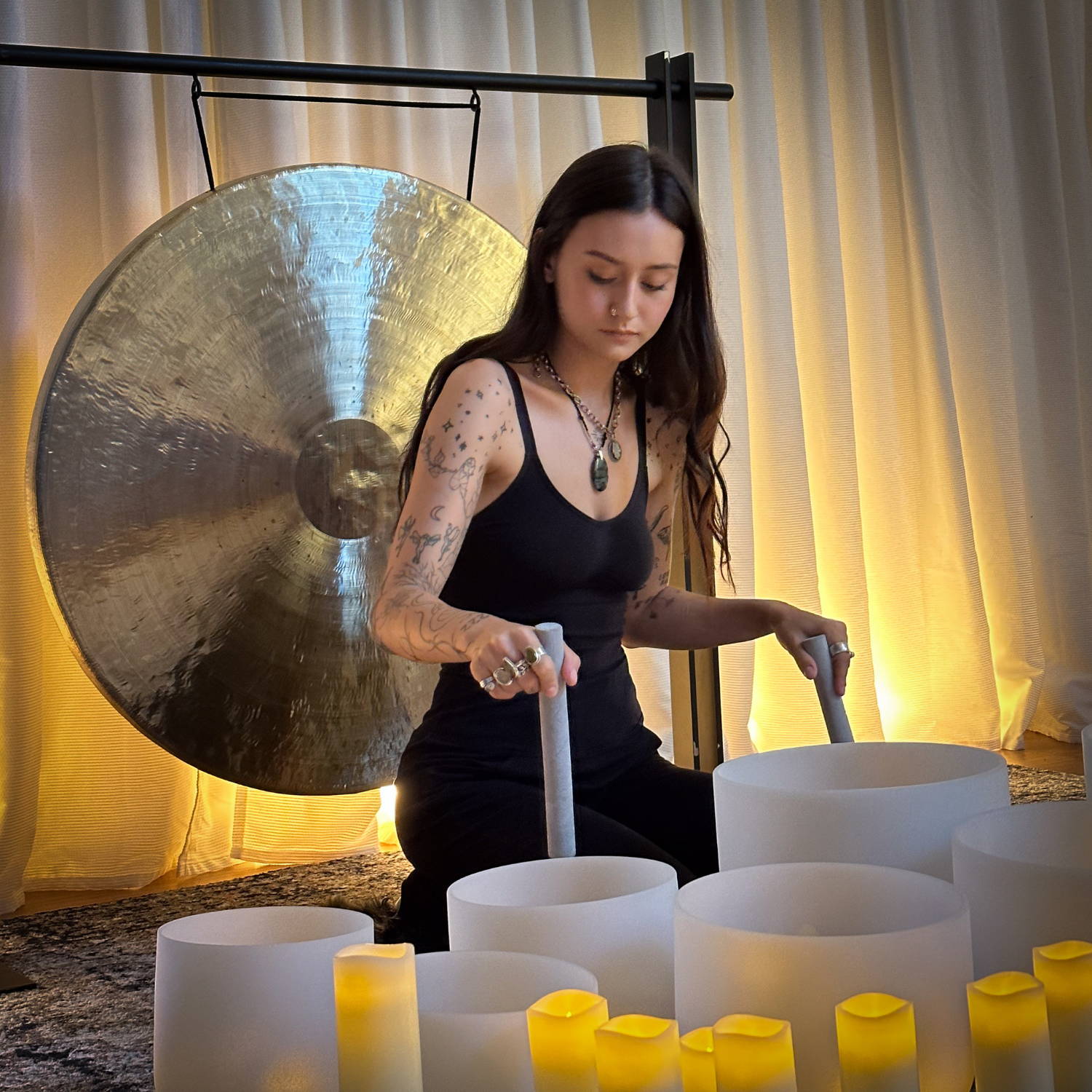 FULL MOON YOGA w/Maile Paek —
$22, $33, $44 sliding scale

*Friday September 29th, 6:30pm ET, 3:30pm PT
*Saturday October 28th, 6:30pm ET, 3:30pm PT

Full Moon rituals & Full Moon yoga rituals are common practices in many ancient traditions and cultures. These rituals are meant to harness the moon's energy to help set intentions, emotionally release what no longer serves, and feel a deeper connection to our desires and manifestations. The full moon represents the perfect balance between Yin and Yang, when the sun and the moon are opposite each other, and is a powerful time to release and surrender into your practice and welcome in this new cycle of growth!
This event offers a moon salutation yoga flow and sound bath, guided meditation and intention setting ritual, and an optional tea time afterwards to connect and reflect on our practice. Come howl at this September's Harvest Moon with Maile!
Classes are offered both in-person in Richmond VA and virtually on Zoom. We have space for a limited number of people in person and plenty of spots online! If you would like to be in person and we appear sold out, please contact us.
Our sliding scale works like this. Choose what price works for you. If using a code, copy the code from below. Click the Registration button. Click "sign up" and you will see a button to "redeem" a coupon code. Paste it in the box, 'Apply' the code and check out. If you have any questions, feel free to contact us.
Tier 1: $44 no code needed
Tier 2: $33 use code TIER2-$33
Tier 3: $22 use code TIER3-$22
Register at the links below:
(In-Person) Full Moon Yoga in Richmond, VA — Register here to attend in-person at 4025 Macarthur Ave, Richmond VA.
(Online) Full Moon Yoga on Zoom — Register here to attend virtually on Zoom.
About Maile Paek (she/they)
Maile is a Yoga Alliance certified RYT 200 yoga teacher and a fully certified pranayama breathwork healer. With an emphasis on spirituality and body and breath awareness, Maile combines traditional yogic principles with the healing of sound bath meditations and breathwork practices. Maile is passionate about integrating mindfulness meditations into her students daily lives both on and off their mats. Outside of her teachings, Maile enjoys hiking, mushroom hunting, tarot readings, and spending time with her cat Bean.