Classes & Events — Hatha + Sound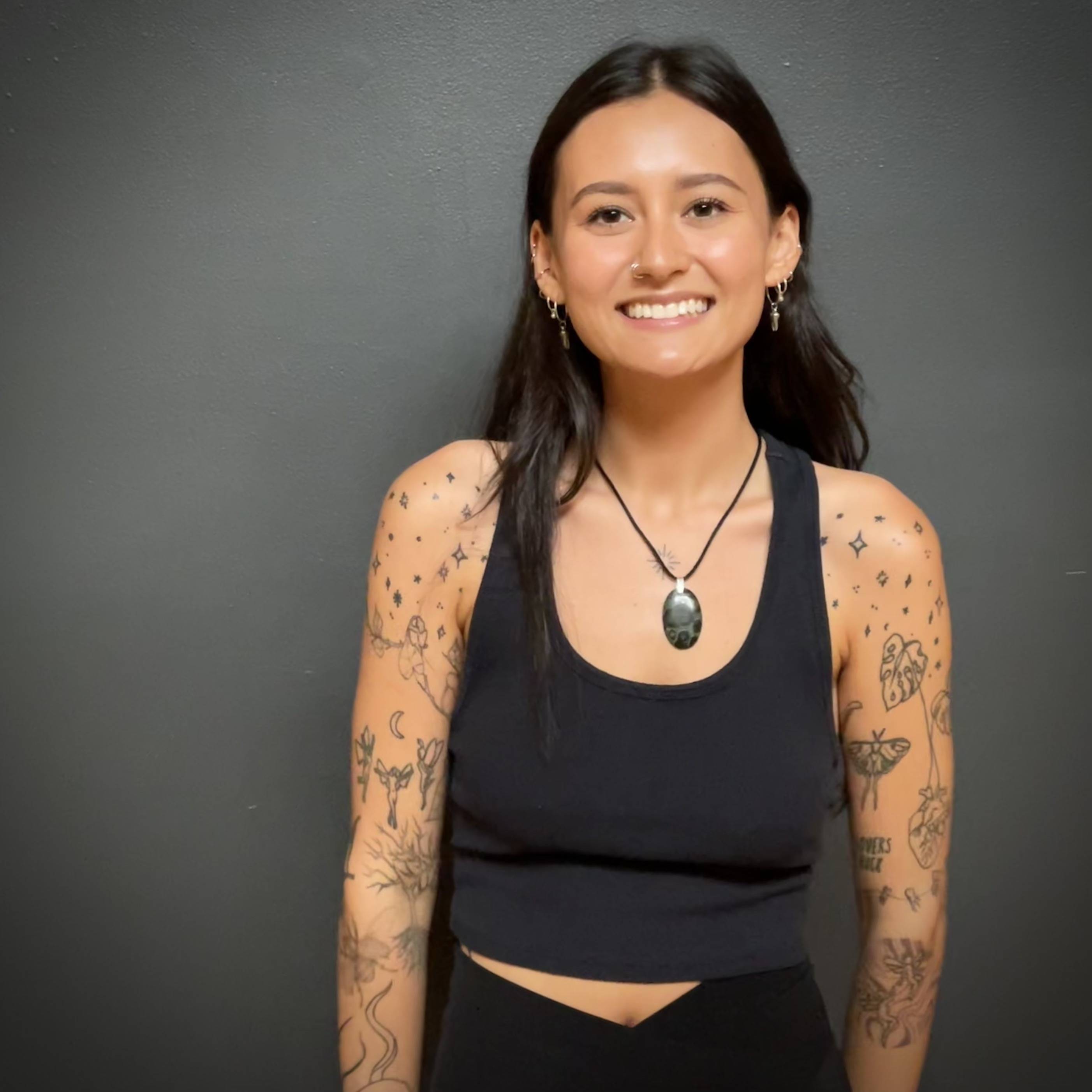 HATHA YOGA + SOUND w/Maile Paek (she/they)
$16, $20, $24 sliding scale

*Sundays, 10am ET, 7am PT
*Tuesdays, 5:15pm ET, 2:15pm PT (9/5, 9/12, 9/19)

Registration is open until 15 min prior to class. Drop-ins ok if the class is not full.
Hatha Yoga is a traditional practice that focuses on linking breath with movement to cultivate balance in both body and mind. Hatha + Sound classes offer gentle yet powerful postures designed to improve flexibility, while promoting relaxation and enhancing awareness with the soothing vibrations of soundbath healing. Through guided breathing exercises and mindfulness meditations, this class promotes deeper connections with our inner selves while strengthening the physical body. Whether you're a beginner or an experienced Yogi, this class offers modifications and variations to suit all levels.
Classes are offered both in-person in Richmond VA and virtually on Zoom. We have space for a limited number of people in person and plenty of spots online! If you would like to be in person and we appear sold out, please contact us.
Our sliding scale works like this. Choose what price works for you. If using a code, copy the code from below. Click the Registration button. Click "sign up" and you will see a button to "redeem" a coupon code. Paste it in the box, 'Apply' the code and check out. If you have any questions, feel free to contact us.
Tier 1: $24 no code needed
Tier 2: $20 use code TIER2-$20
Tier 3: $16 use code TIER3-$16
Register at the links below:
(In-Person) Sundays, Hatha Yoga + Sound in Richmond, VA — Register here to attend in-person at 4025 Macarthur Ave, Richmond VA.
(Online) Sundays, Hatha Yoga + Sound on Zoom — Register here to attend virtually on Zoom.
About Maile (she/they)
Maile is a Yoga Alliance certified RYT 200 yoga teacher and a fully certified pranayama breathwork healer. With an emphasis on spirituality and body and breath awareness, Maile combines traditional yogic principles with the healing of sound bath meditations and breathwork practices. Maile is passionate about integrating mindfulness meditations into her students daily lives both on and off their mats. Outside of her teachings, Maile enjoys hiking, mushroom hunting, tarot readings, and spending time with her cat Bean.