Classes & Events — Soundbath + Reiki Experience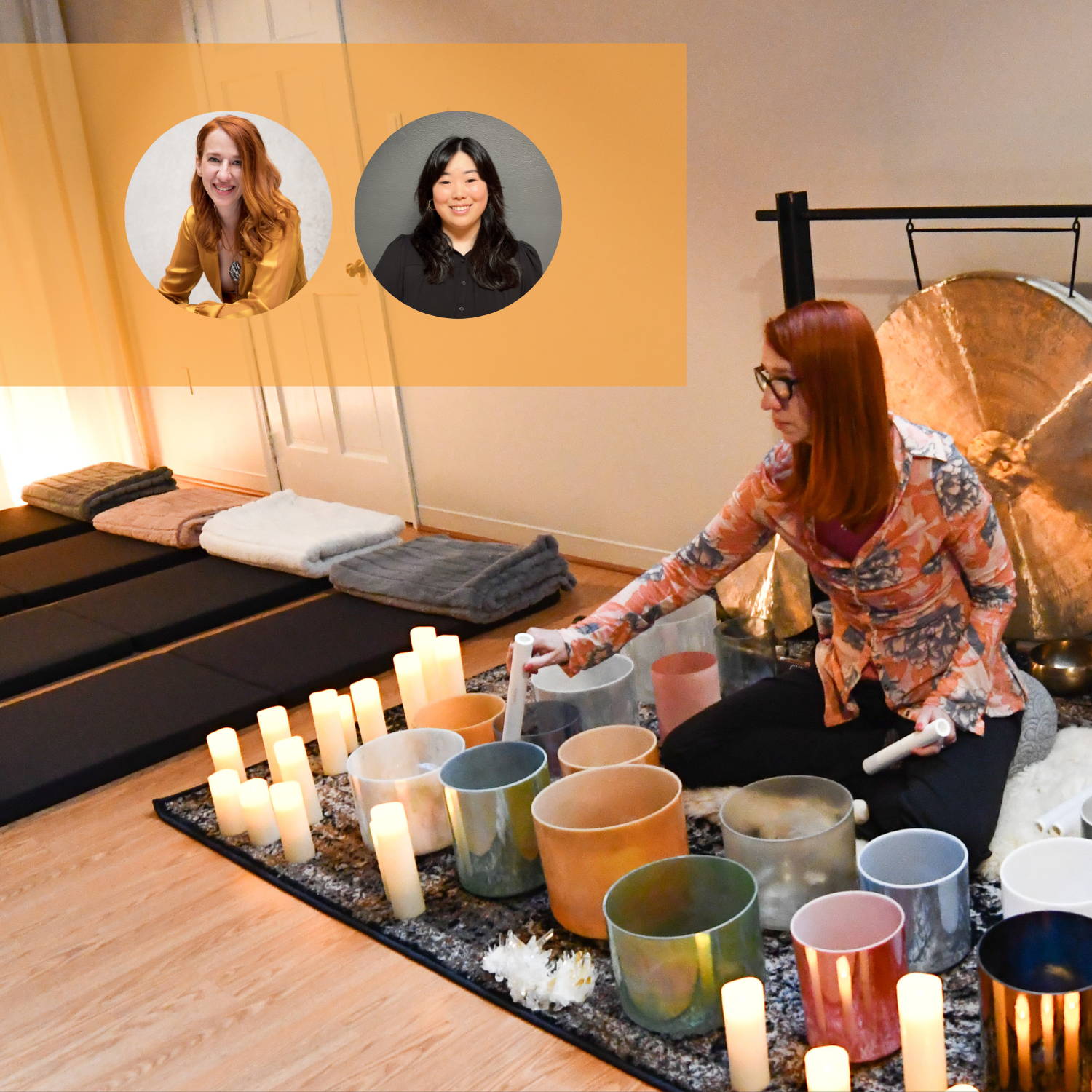 A JOURNEY THROUGH TIMELINES: A SOUNDBATH + REIKI EXPERIENCE w/Mary-Lynne (she/they) & Tay (she/they) — Next date TBA

Registration is open until 15 min prior to the event. Drop-ins ok if the event is not full.
Mary-Lynne will open the energy in the room for this soundbath to access other timelines. What does that mean? Think of all the choices, large and small that you make on any given day. All of those are potential timelines. What if you could travel into your soul's wisdom to see options available to you and the direction that takes you. Maybe you just need to reflect on decisions you've made and the timelines that would have otherwise happened with a different choice. You may find a peace in reflecting that you made the right call, or you could take in a key learning of how to revise your perspective in future choices. Come with an open mind and get ready to relax into the beautiful sounds while gaining perspective and wisdom.
Mary-Lynne (she/they) will facilitate sound with crystal singing bowls and other instruments such as gongs and chimes, while Tay (she/they) offers Reiki for the group as well.
Sound healing with Crystal Tones® Alchemy Singing Bowls® is a unique and memorable experience. The tones are incredibly pure and powerful. Vibrations move through water in the body 5x faster than through the air. When this happens, it helps stimulate circulation to allow muscle relaxation and improve lymphatic flow. Sound healing has been found to reduce stress, anger, depression, and fatigue.
Wear comfortable clothes and bring water to hydrate after. If you are attending in-person, everything you need will be provided for you (mats to lie on, blankets, and eye covers). If you are joining us virtually, we recommend using headphones for the best experience.
Events are offered both in-person in Richmond VA and virtually on Zoom. We have space for a limited number of people in person and plenty of spots online! If you would like to be in person and we appear sold out, please contact us.
Our sliding scale works like this. Choose what price works for you. If using a code, copy the code from below. Click the Registration button. Click "sign up" and you will see a button to "redeem" a coupon code. Paste it in the box, 'Apply' the code and check out.
We never want cost to be a barrier to our offerings. If the lowest price tier is still inaccessible for you, contact us. If you would like to contribute to our access funds, you can add a donation at checkout.
Tier 1: $55 no code needed
Tier 2: $44 use code TIER2-$44
Tier 3: $33 use code TIER3-$33
Register at the links below:
(In-Person) Soundbath + Reiki w/ Mary-Lynne & Tay in Richmond, VA — Register here to attend in-person at 4025 Macarthur Ave, Richmond VA.
(Online) Soundbath + Reiki w/Mary-Lynne & Tay on Zoom — Register here to attend virtually on Zoom.
Read more about Mary-Lynne, founder of Buffalo Firefly, here.